Australian Rapper SWITCH1EIGHTY Teases A Collaboration With CHINO XL.
Australian rap sensation switch1eighty sent underground fans into meltdown on Friday after teasing a collaboration with the hugely popular rapper Chino XL.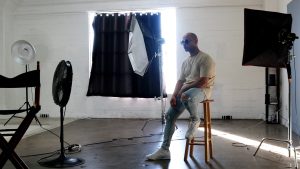 A story on his social media suggests the singer-songwriter may already have some songs underway with the American Lyricist. "You guys want 2 hear me and Chino Rap? The artist asked on Instagram.
The post sent followers into a frenzy receiving hundreds of likes and comments about the announcement.
'Yes,' gushed one keen fan.
Another pleaded 'Yes Now'.
The underground rapper included a series of snippets from their track 'Lyrical Assassin's' that showed the artist's rapping parts of their verses in a downtown studio warehouse in Los Angeles.
This Collaboration with Chino XL, whose real name is Derek Keith Barbosa, could be an exciting development for the rapper from South-Western Sydney.
The Lebanese-Australian revealed in an article published last year by 'Billboard Music World' that he never expected to rap with Chino XL and believes that the song brought out the best in both artist.
It will be released on the 18th of February.
In addition, Oort Cloud Productions recently revealed that SWITCH1EIGHTY has been working with Mitchell & Ness Sporting Goods on a Music Video for the song off his debut album 'Iconoclast' titled 'Mitchell & Ness'. Which is due for release later this year.
See the link below for more.
https://www.youtube.com/c/OortCloudProductions
https://open.spotify.com/artist/6iXXbW3ybad7Lvgf6Smc44?si=5653042addaf47cc
https://music.apple.com/us/artist/switch1eighty/1488289566
https://www.instagram.com/switch1eighty/
https://www.instagram.com/chinoxl/