Christopher Nagle And Saskilla Drop A New Single Called "Lamborghini Living"
Christopher Nagle releases Lamborghini living alongside Saskilla and Jam Kvy for a spectacular cross over between RnB, Grime and UK hip hop. This is an experimental hip hop track which has been played on numerous radio stations, such as BBC 1 extra and more. Christopher is currently working alongside a new artist from London called Big smokes while he continues to experiment mixing his unique style of music with an urban twist throughout 2022. He endeavours to produce a fresh new album with many diff sounds and flavors on his release.
He has over 500,000 streams on his single Lamborghini living, which continues to climb into popular playlists up untill this day.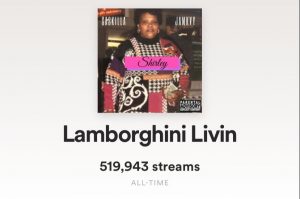 Spotify track link for Lamborghini living below:
Christopher Nagle • featuring saskilla & JamKvy
Instagram:
Christopher Nagle: https://instagram.com/chriztophernaglee
Saskilla: https://instagram.com/saskilla_paparazzi
Jamkvy: https://instagram.com/jamkvy