Eb&Flow 'challenges' right-wing rapper Tom MacDonald: "Swear to your fans MadChild didn't write your last song"
Cincinnati Rapper Eb&Flow appears in an interview on HoodCriticMagazine making claims about multiple rappers including Kanye West and Tom MacDonald.
He claims that Tom MacDonald doesn't write his own lyrics, challenging the conservative rap artist to "swear to his fans that MadChild didn't write his most recent song." MadChild is an underground rap artist who has collaborated with MacDonald multiple times. Both artists originally hail from Canada, though MacDonald is the one who's built a controversial empire rapping about American politics.
Eb&Flow claims that MacDonald's flow and cadence on his most recent track "Sheeple" is a transparent copy of MadChild's style, saying "he even copies the dude's voice straight from the reference track."
Doubling down on his attack of MacDonald's legitimacy, Eb&Flow goes on to say: "So he's dressing up like this minstrel character, pushing wack anti-black politics in Hip Hop, and he's not even writing the shit himself. He's a total fraud and doesn't deserve any type of pass in this Hip Hop shit."
Eb&Flow also has strong words about Kanye "Ye" West and his recent widely condemned comments: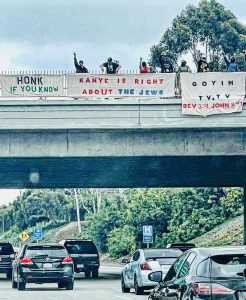 "A lot of people in the culture still have a lot of faith in Kanye and don't want to admit he's turned his back on them, and don't fully disagree with his antisemitism. It reminds me a lot of the excuses people made about Trump when he first emerged.
To those people I say, Ye's been consistent, and he'll remain consistent in his moving toward a far right audience that celebrates him because he repeats their talking points. Those people will turn around and stamp black people and their culture out with state violence the second they get the chance."
Eb&Flow has previously released 2 verses of a "diss track" aimed at both of the artists mentioned above. The full single is titled "Rap Grifters" and is set to be released 11/1 on all streaming platforms.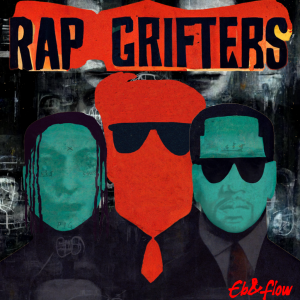 The full interview is available here.