Independent Pop Musician Vandi Lynnae Presents "Now"
Independent Pop musician Vandi Lynnae presents Now, a revealing twenty-song experience unveiling her as a shocking breakthrough performer and a new female vocalist phenomenon. Available worldwide July 29, 2022 on all popular streaming platforms.
Listen
About "Now"
Define yourself now, as in this very moment right now; one might find their definition requires an immense amount of technicality and that it's quite sophisticated to describe who one presently is, versus one's past or future self. Now is a deep gaze into the character of potential pop superstar Vandi Lynnae, as opposed to a glimpse. When you're given a glimpse of someone, you only see that person briefly and not very well; in its entirety Now plays an expose, divulging the most intimate details of Vandi Lynnae's personal life and motivations. For Vandi Lynnae, Now was inspired by joy; so, a hopeful poppy sound matched musically to her mood. Storytelling is essential to her writing throughout Now. Vandi Lynnae creates a world and immerses listeners in the story of each song. The lyrics and vocals play the utmost importance to her as both the songwriter and producer. Vandi Lynnae is also an experienced pianist; and due to her love for dense harmonic textures, Now features many throughout. The title track, Now, explains how Vandi Lynnae persevered through difficult times to arrive where she is today, how she had to overcome, and is proud of where she is in life; now. Vandi Lynnae has worked hard on her craft, developing her skills to this point with her fourth album, which is entirely self produced. She has had many tell her she would never succeed in music and that she should quit. She refused to listen, always remaining confident in who she is and what she wants: to be a singer. Vandi Lynnae has something to say, and she is saying it! That is who and what she is, and that will never change.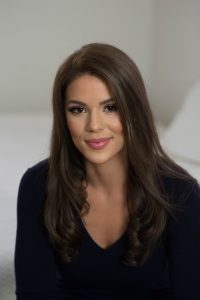 About "Vandi Lynnae"
Vandi Lynnae comes from a musical and theatrical background. Her mother, a classical guitarist and ballerina, who played often as Vandi Lynnae listened throughout her upbringing, gave her a love of classical music, art and beauty, and the power of movement and performance. Although she does not play guitar herself, she loves acoustic and classical guitar and often features guitar finger picking styles in her music. Vandi Lynnae has performed in many genres and venues including in opera's, with orchestras, in musicals, and in live rock, country, jazz and big band styles. Among her most memorable was her performances at the Vianden International Music Festival in Luxembourg. She has also especially enjoyed performing alongside the Indianapolis Orchestra, with Indianapolis Opera, and at Beef and Boards Dinner Theater. After her upcoming performance with Indianapolis Opera in concert this September, Vandi Lynnae will take a step back from live performing to focus on forthcoming film projects. She was supporting lead in the feature film Just the Truth, which premiers this summer and also starred as the lead in the recently debuted short horror film, Secret Admirer with Hila Productions. Vandi Lynnae is working as a lead in a feature film titled Treasure Of The Ninja II (Dead Man's Treasure) and as the lead in the feature film Red, White, and Black this Fall. For more information about Now and Vandi Lynnae contact Bobbi Bye at [email protected] / 424-322-0828.
Follow Vandi Lynnae