INTERVIEW: SoundLava Interview With "Akin Busari"
Akin (Akin Busari) is a Nigerian born Canadian singer and songwriter. The talented artist pushes the boundaries of music by mixing R&B, Hip Hop, and Reggae with his African roots; Àkin is a one-of-a-kind musician whose diverse background has helped him perfect an original voice that parallels his unique sound.
Q. What got you into music and made you realize that it was your chosen path?
A. From a young age I discovered I have a powerful voice. By merely speaking my siblings say I'm screaming. I've been singing since I was a kid and enjoy writing my own songs. "My personal vision is to uplift and inspire people through my songs"
Q. Tell us about your new music (Song/EP/Mixtape/Album)? And what's the story behind it?
A. 'Number One' is the brand-new single from Akin Busari, using his signature smooth vocals, Afro beat sound, and romantic lyrics The song is a musical masterpiece to make us dance and fall in love and a personal confession of love. Akin Busari sings of his love for women and his home, through heartfelt and honest lyrics.
Q. What makes your music unique? How would you describe it? (genres/sub-genres)
A. Unique melodies, Unique vocals, instrumentals, and production. Genre is AfroBeat and Afrosoul.
Q. Who are your biggest music influences? And any particular artist/band you would like to collaborate with in the future?
A. Bob Marley, Wyclef and Tuface.
Q. How long have you been in the music industry?
A. 16 Years.
Q. Which is the best moment in your musical career that you're most proud of?
A. Independent Music Award nominee for Harmony, African Entertainment Award winner 2012 and 2013. Toronto Exclusive Award winner for 2011 and 2012. Working in collaboration with the Peel Regional Police of Brampton in Canada on the Anti-violence initiative for Connect2End Violence. Wrote a song called "True Stories" which was featured on the Police website.
Q. How do you balance your music with other obligations – family, friends or work?
A. I set priorities but it's not easy. I'm extremely passionate about music and try to involve my family and friends as much as possible.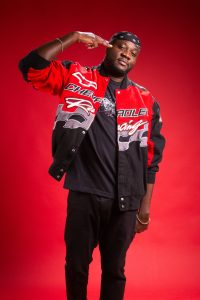 Q. What advice would you give to aspiring musicians?
A. Be yourself. Be authentic and never give up.
Q. If you had one message to give to your fans, what would it be?
A. Continue to support my work. Your comments and likes go a long way. They encourage me… Thanks
Q. What's next for you? Any upcoming projects?
A. I'm planning a music video shoot in September 2022, I'm releasing another song late August this year and releasing my album in December 2022 if all goes according to plan. Going on tour in Canada (Toronto monstly) as well.
Here are other songs:
https://www.youtube.com/watch?v=IMwvUDwoz0g
https://www.youtube.com/watch?v=2Z2DI9WWRdI
https://www.youtube.com/watch?v=b1IQrsJb8p4
https://www.youtube.com/watch?v=xFWyt3KMDPg
https://www.youtube.com/watch?v=yewNwA5r-bc
Website: https://www.akinmusic.com
Instagram: https://www.instagram.com/AkinMusic